The italian roast beef is supposed to be served cut in thin slices, cold and still pink in the middle. The cooking sauce, made from olive oil, rosmary, garlic and sage is used as dressing tossed the slices of beef.
The preparation time of this plate is about 50 minutes but it is very simple and you can prepare it in the morning and serve it at dinner. You can keep it it the fridge for up to 4 days after being cooked.
It is a plain and healthy plate but keep in mind that red meat should be a small part of a well balanced diet. As a rule of thumb I eat red meat max twice per week.
Ingredients (serve 4 people):
Rosmary (fresh if possible) – Link
Sage (fresh if possible) – Link
Garlic (fresh if possible) – Link

Popatoes are ready to be put in the pan

1 Kilogram beef – I used Prime silverside joint from Morrisons, 8.48 £/Kg
White wine – I used Pinot Grigio from Italy (any good quality dry white wine on sale will work)
Extra virgin olive oil
.
.
.
.
Preparation
Chop some fresh rosmary sage and garlic cloves
Heat up the olive oil in the pan

Fry the spices for a couple of minutes then add the beef

Add the mixed herbs mix and sautee them without burning the garlic
Put the meat in the pan and cook on the 2 sides for 2 minutes each
Add salt and pepper and a glass of white wine
Put the pan in the oven and cook for 40 minutes at 180 degrees
Turn the meat every once in a while
Take it out of the oven and cut in thin slices
Serve cold with the cooking sauce on the side
To serve on the side
Fried potatoes with rosmary and sage

Ingredients
1.5 Kg Baking Potatoes (30p from Morrisons)
1 Litre frying (£ 0.98 from Tesco)
Sage and rosmary

Hold the beef with the left hand using some kitchen foil

Salt
Preparation
Peel potatoes and cut them into 1 to 2 cms chops
Heat up 1 litre frying oil (preferably use 1 seed oil not mixed seeds)
Add rosamary and sage to the oils
Add potatoes chops
Cook for 20 minutes
Take out the potatoes and dry the oil with paper tissues
Add salt and serve
A healtier alternative to fried potatoes is the Roasted Potatoes:
Just add them in the pan with the beef when you put the pan in the oven.
You will lose the cooking sauce as the potatoes will absorbe it but the potatoes will taste great!
.
.
.
.
.
.
Cookware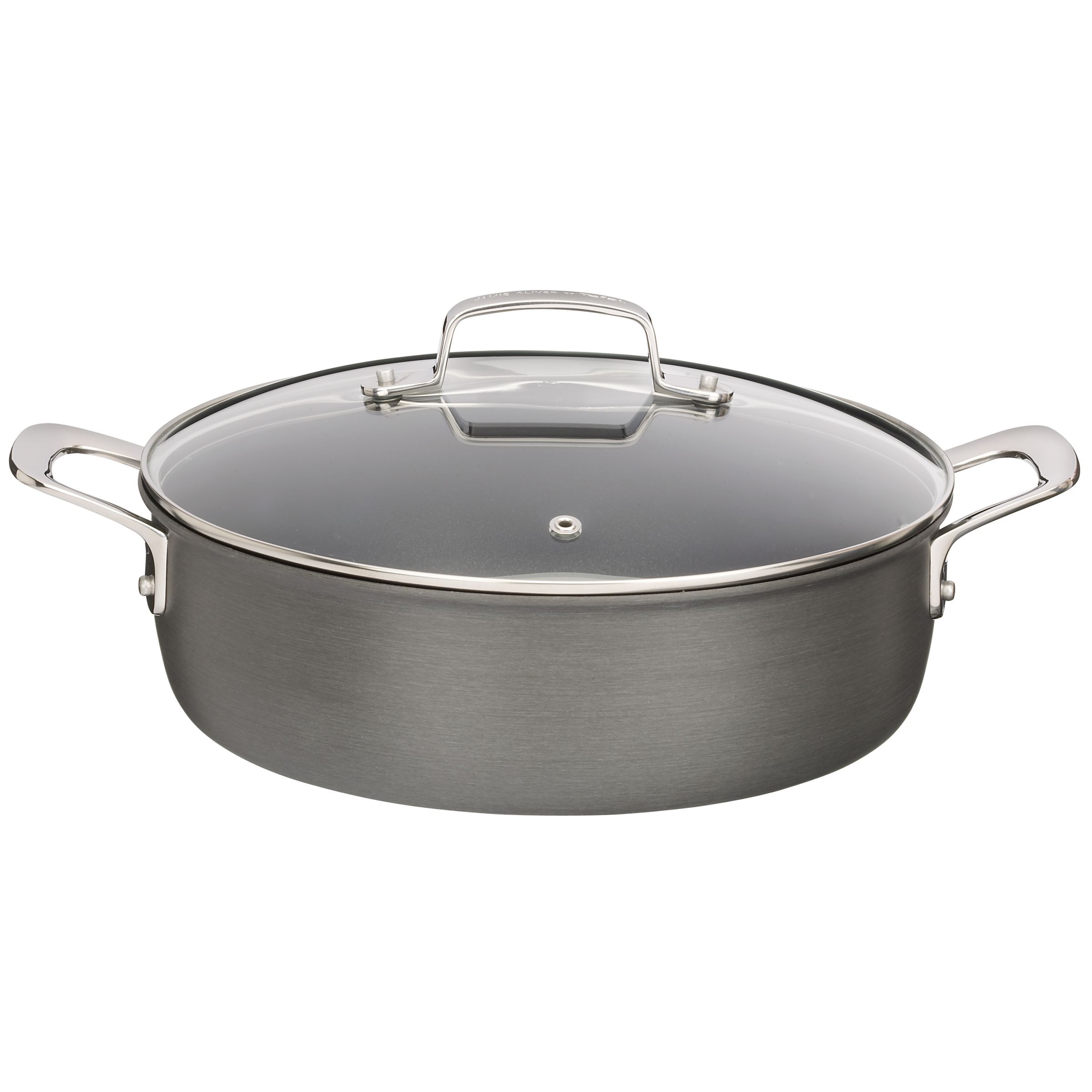 I used a Tefal Jamie Oliver Hard Anodised Sauté Pan, 30cm but any pan that you can use on the gas cooker and in the oven should do
Chopping board and a sharp cooking knife
[polldaddy poll=2221712]